Contact Us
We are open to the public! We are located 70 miles North LA metropolitan area and South Santa Barbara in the Camarillo Valley, California. You can reach us calling toll free: 1-800-973-4099, or our direct line (for international calls): (805) 484-7422.
Fine Crafts & Imports
1185 Calle Suerte
Camarillo, CA 93012
Phone: (805) 484-7422
Fax: (805) 484-7479 (9AM-5PM PST, M-F)
We are less than a mile from 101 Freeway at Lewis Rd exit.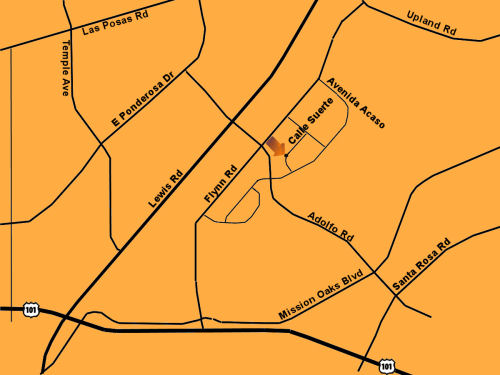 We are commited to satisfying you, our customer.
We welcome any suggestions you may have about how we can improve our products and/or services. If there are products you would like us to include in our catalog, please do not hesitate in letting us know. The arts and crafts we sell are handmade, not mass produced, so our catalog content will change periodically, and any input or suggestions from you in the way this can be handled to increase the ease of use of our store would be greatly appreciated.
If you did or did not like our virtual store, let us know. If there is something that caused any inconvenience, this is the place to let us know so we can address the problem.
Two very important notes:

Your e-mail is optional, however if you expect a reply from us, you have to provide it. We have received some requests without an e-mail and we are unable to reply to those questions, because a missing e-mail!

Review your SPAM filters, we have found that our responses get lost through them. Most likely, you will get an answer to your question/concern/opinion from acortes or contactus from either two domains: aaahawk.com or finecraftsimports.com. The e-mail subject will be: Contact Us. Fine Crafts & Imports.
Please write out your opinion on the box below, and press the Send Message button. Thanks for your input!
---
All Rights Reserved. Fine Crafts & Imports, 2002-2011.